Digital marketing for tech companies
Our approach to driving more traffic, leads and revenue for our clients within the software/tech and related professional services industry.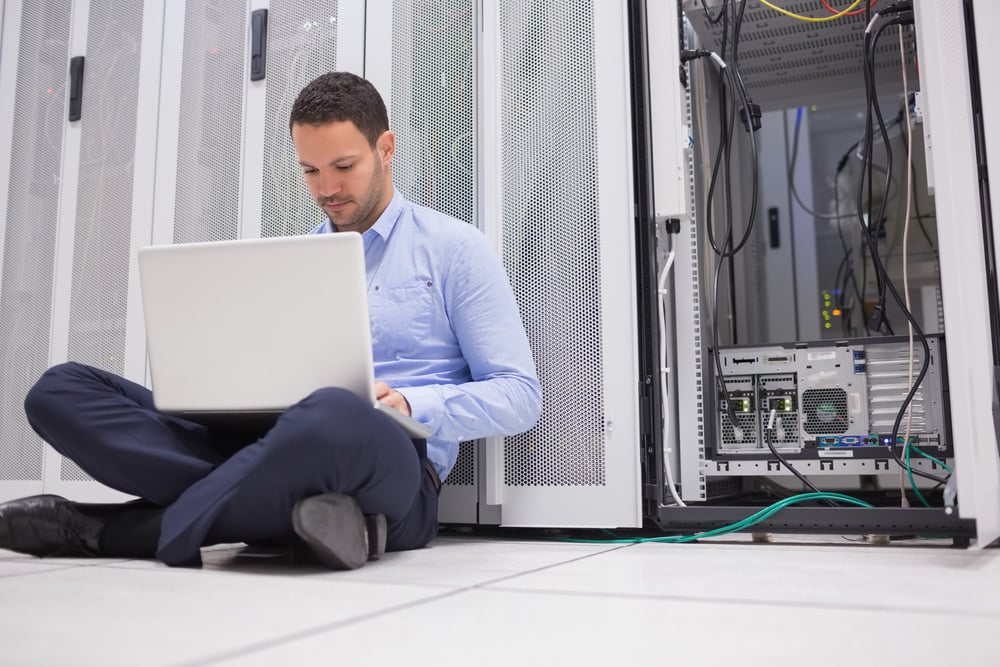 Our approach to growth for tech companies
Learn more about our process
While each technology company has a unique set of challenges and budget we've laid out our preferred approach to growth outlined below in six simple steps. Depending upon your growth goals/objectives we may recommend only a subset of the steps outlined below.

Step 1:

Keyword & competitor research

As a technology company, keyword research is essential to ensure that your website and marketing campaigns are targeting the right audience. By conducting keyword research, you can identify the terms and phrases that potential customers are using to search for products and services like yours.

We will help you understand the ideal keywords related to your IT business that you should target and we'll provide you with a complete analysis including the amount of traffic, leads and revenue we can help you generate based upon the online demand for your products/services.

At the end of this stage we'll have a solid understanding of your competitors positions and what it will take to have you capturing market share and roughly how long it will take.

Step 2:

We plan, publish and optimize content for Google rankings.

As content marketing has become an increasingly important part of technology companies' marketing strategies, it's important to understand what content marketing is and how it can be used effectively.

Common content marketing tactics used by IT companies include creating blog posts, whitepapers, ebooks, infographics, webinars, and case studies. As with any marketing effort, it's important to ensure that the content you create is relevant and valuable to your target audience.

We'll help you identify gaps in your content library, optimize existing webpages and create fresh new assets designed for keyword acquisition, dominating Google rankings while delighting your readers.
Get Started
Talk With SmithDigital Today.
Ready to begin generating more sales ready leads for your tech company?
Don't delay any longer.
Let's Discuss!

Step 3:

We help you grow your domain authority.

Domain Authority is a metric used by SEOs to determine the strength of a website's backlink profile. The higher a website's Domain Authority, the more likely it is to rank in search engines.

There are several factors that contribute to Domain Authority, including the number and quality of inbound links, the age of the domain, and the popularity of the website. Domain Authority is not an exact science, but there are a few simple things that businesses can do to improve their Domain Authority and increase their chances of ranking in search engines.

Guest posting is a popular strategy for increasing Domain Authority which drives up your Google rankings. We'll help you secure high authority "do follow" backlinks at scale to further solidify your Google positions ensuring you capture the majority of the online traffic looking for the software/services in your particular market/industry/geography.

Step 4:

Identify businesses coming to your web assets.
Lead conversions generally account for maybe ~2-5% of your web traffic depending upon your industry and product/service offering. And we want these, these leads end up becoming a great source of revenue for your business.
But, what about the other 95%+ of traffic that does not convert?
With reverse IP lookup tools (e.g. Zoominfo or Lead Forensics) we can identify high value prospects coming to specific pages on your website and target them with highly relevant and timely info related to the products and services you offer.

Step 5:
Identify "in-market leads" with buyer intent signals.
Buyer Intent software provides businesses with the ability to track and analyze the online behavior of their potential customers. By understanding what keywords and phrases potential customers are searching for, businesses can tailor their marketing efforts to better match the needs and interests of their target audience.

In addition, Buyer Intent software can also help businesses to identify potential customers who are in the early stages of the buying cycle, and to track the progress of those customers as they move through the sales funnel.

Gain the upper hand on your outreach efforts by getting buyer intent data in real time. Knowing when and how to target your ideal customer profile is a powerful way to increase conversions, leads and revenue.

Step 6:
Launch BDR outreach.
Business Development Representatives (BDRs) provide the glue that bridges the gap between marketing and sales. Our turnkey BDRs identify high value leads showing web behavior and/or buyer intent signals and target them with effective messaging via email, phone and social channels powered by HubSpot CRM and ZoomInfo.
This combination of data, technology and people is a powerful system to drive more traffic, leads and revenue on a consistent and repeatable basis.
Get Started
Talk With SmithDigital Today.
Ready to begin generating more sales ready leads for your tech company?
Don't delay any longer.
Ready to grow your technology business with inbound marketing?
The digital age has transformed the landscape of marketing, and nowhere is this more apparent than in the tech industry. In the past, tech companies relied heavily on outbound marketing techniques, such as cold-calling and interruptive ads. However, today's consumers are savvier and more resistant to traditional marketing methods. As a result, tech companies need to reevaluate their approach to marketing if they want to stay competitive.

One of the most effective marketing strategies for tech companies is inbound marketing. This approach focuses on creating valuable content that draws consumers in, rather than pushing messages at them. By providing useful information, such as blog posts and ebooks, tech companies can position themselves as thought leaders in their industry. Additionally, inbound marketing helps to build relationships with potential customers and develop trust over time. Ultimately, this leads to more conversions and sales.

If you're looking to grow your tech business, inbound marketing is a great place to start. By creating compelling content and cultivating relationships with your target audience, you can set your business up for success.
Get started with SmithDigital today!